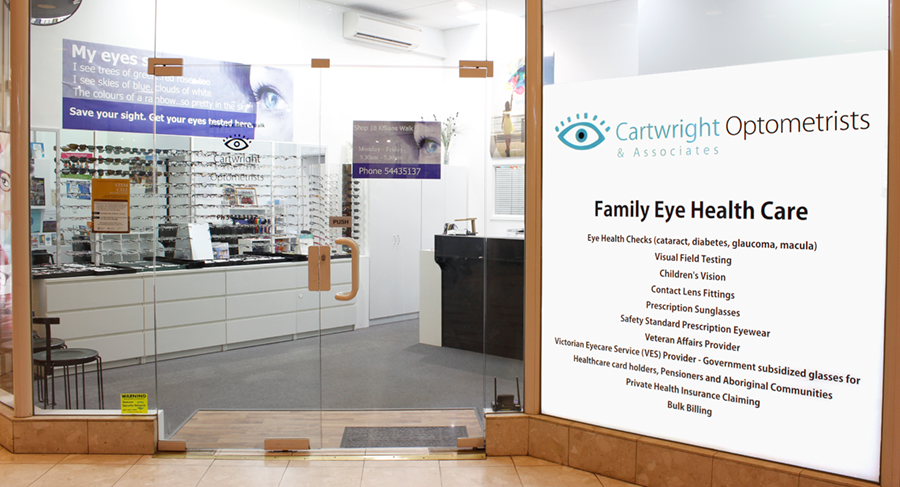 Cartwright & Associates Optometrist serves the community of Bendigo, building on a successful customer focused relationship, that stretches back over sixty years.
Optometrist Yien Law is more than happy to look after your requirements, providing services ranging from a comprehensive eye health check to prescription glasses, contact lenses and offering the latest fashion in glasses to individually suit you. We provide services to both customers with public or private health care.
Yien Law has been a practising optometrist since 1990 and holds a Master of Optometry from Melbourne University. Yien's special interests include eye health care such as cataracts, diabetes, glaucoma, macula eye check, children's vision, contact lenses as well as visual fields assessment for eye diseases and driving.
Please call 03 5443 5137 to book your appointment.
For enquiries please email cartwrighteyecare@gmail.com